The Academy
Ntrepid Products Put You on the Cutting Edge, Ntrepid Academy Keeps You There

---
Ntrepid Academy is Ntrepid's cyber solutions center of excellence, providing our customers with the training, research, and operational support they need to succeed online.
Ntrepid offers customized, mission-focused training for:
Law enforcement investigations
OSINT/PAI
Additional advanced operations
Advanced Operations Training
---
Ntrepid Academy training solutions pair our suite of managed attribution (MA) and secure browsing solutions with domain expertise from digital natives who know how to navigate social platforms and target audiences. The Academy gives students the operational best practices necessary for becoming effective cyber administrators.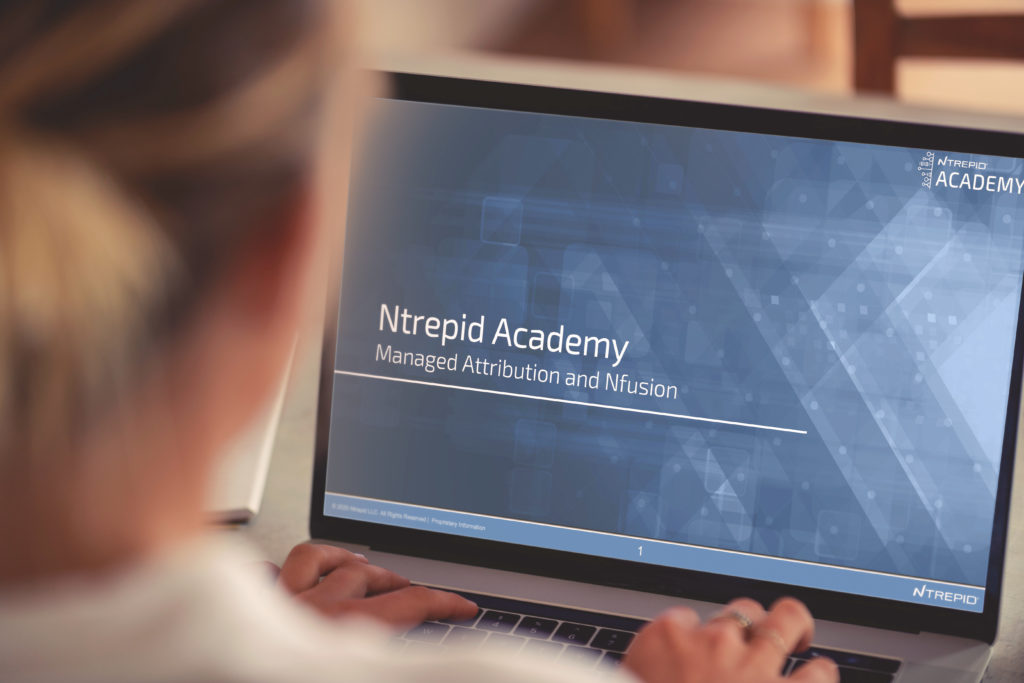 Our Approach
Experiential training
Tailored, hands-on activities
Testing and using Ntrepid solutions in real time
Scenario-based tactical and capstone exercises
Customized case studies highlighting emerging cyber trends
Testimonials
"One of the best courses I have been a part of…"
Defense Analyst
"Outstanding training on both the products and topics covered. Should be mandatory training for all our agency's employees."
Federal Investigator
---
The Academy offers semi-monthly virtual training courses to accommodate customers during the current global health crisis. These semi-monthly training sessions focus on managed attribution fundamentals as well as workflows and capabilities using Nfusion, our secure desktop environment, and Timestream, our collaborative investigation timeline platform.
Additional offerings include an Expert Series delivered by our in-house subject matter experts that have first-hand knowledge of national security's technical and operational requirements. Please contact us for more information about Ntrepid Academy's Expert Series.
Continuous Research & Support
Education with Ntrepid doesn't conclude at the end of our training sessions.
We continue to provide ongoing assistance through:
Blog series
Monthly newsletters
Nsight Reports, which highlight specific case studies for identifying product usage best practices
Spotlight Reports, involving in-house research to identify, assess, and interpret emerging cyber and tech trends and challenges, while offering actionable tips for addressing them.
Check Out Our Academy Blog
Our blog covers the multitudes of the cyber domain and online operations, tracking and examining managed attribution, operational security, OSINT, and dark web investigations as well as industry-related current events.
Recent Posts
d1webb
The Justice Department announced last month that Operation DisrupTor, an internationally coordinated effort to dismantle criminal activity on the dark web, had arrested 179 individuals involved in opioid trafficking. This successful operation, following many other high-profile dark web takedowns, is causing turmoil among the online drug trafficking community.
d1webb
Internet archiving services are powerful open source intelligence (OSINT) tools that can be used like a time machine to look back in time for information that may be crucial to an online investigation. But, just as they can provide a glimpse into the past, these services have also been…
---
Our team of experienced cyber analysts and solution experts enables us to anticipate customer requirements and provide mission-specific courses. When not training our customers, we are full-time analysts, performing industry research to remain informed about cyber threats facing law enforcement and national security professionals as well as their organizations.